Andre Schurrle signs Pre-Contract with Chelsea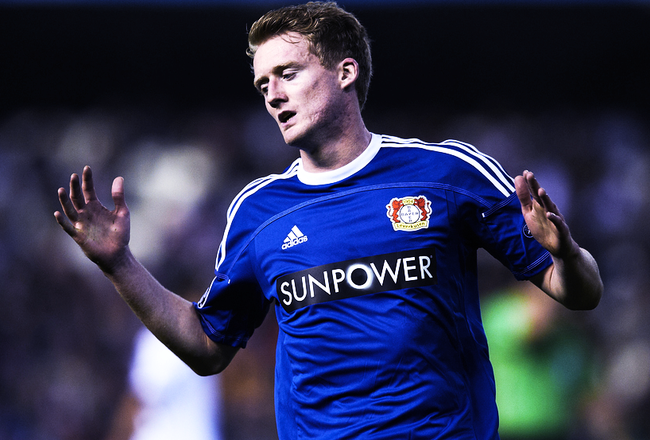 According to numerous sources Bayer Leverkusen CEO Wolfgang Holzhäuser confirms Andre Schürrle has signed a pre-contract agreement with Chelsea. There has been much speculation surrounding Schrrurle's future however this news has probably ended talk regarding the German's future. Andre Schurrle might become Chelsea's first signing of the new Jose Mourinho era.
Holzhauser hinted that a deal could soon be struck.
"Andre Schurrle has probably signed a pre-contract deal with Chelsea," Holzhauser is quoted as saying by Kicker magazine. It all depends on whether we let him go. We have received a concrete offer for a fee which we are considering. But the price alone is not decisive. We must also have alternatives, which we don't have yet."
The one alternative Bayer are keen on is Chelsea midfielder Kevin de Bruyne, who has caught the eye while playing on loan in the Bundesliga for Werder Bremen this season.
However, dislodged Bundesliga champions Borussia Dortmund are also understood to be interested in the Belgian, who could be the key to Schurrle's move to the Premier League.
"He still has a few talks to hold with Chelsea. It looks like there is an offer from Dortmund to sign the player for a relatively high fee. According to our information, Chelsea don't want to sell him but just loan him out."
However, Leverkusen have not yet spoken with De Bruyne to "find out if he actually wants to come to us and, if so, on what conditions."
What would your views be if Schurrle were to join?