Montpellier President Willing To Deal With Chelsea than Arsenal for Giroud
Montpellier president Louis Nicollin was quoted saying recently that he would be more interested in doing business with Chelsea than Arsenal for the transfer of their star striker Olivier Giroud.
Montpellier want either Chamak or Lukaku on loan so a possible deal with Chelsea would interest them more over Arsenal. Moreover Chelsea could easily beat Arsenal financially for €12M Olivier Giroud.
Montpellier president Louis Nicollin has indicated he'd be more than happy to deal with Chelsea as well:
Le club de Louis Nicollin préférerait le transférer à Arsenal ou Chelsea pour récupérer Marouane Chamakh ou Romelu Lukaku , en prêt, dans la transaction.

Montpellier would be a great loan destination for Lukaku as he would get to play in a very competitive league and even in the UEFA Champions League. He could get alot of first team action and experience at Montpellier which would eventually help Lukaku to break into the Chelsea first team.
However, it is obvious that Arsenal are leading the race to sign Giroud but Chelsea could easily lure him to Stamford Bridge and in return loan out Lukaku to them.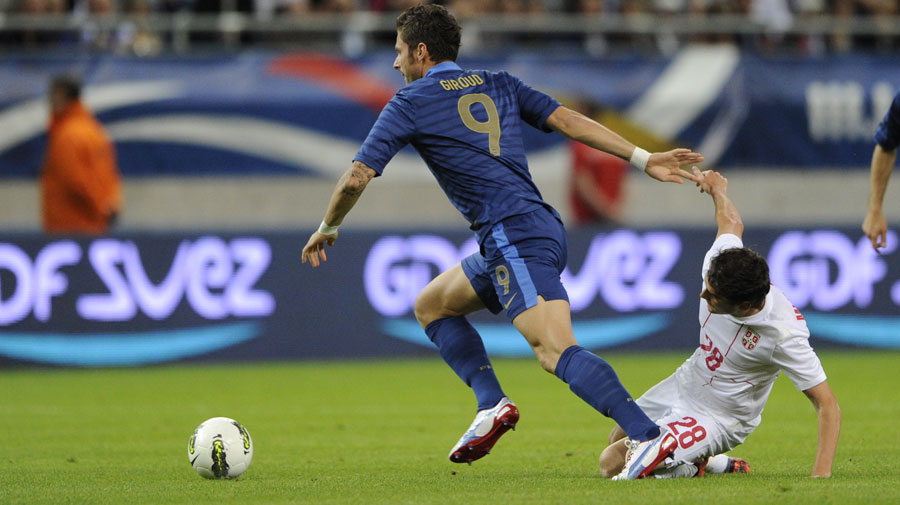 Integral part of the French Squad

Olivier Giroud has been an instrumental part in Montpellier League 1 winning season. Giroud scored 24 goals in 36 games and had 9 assists and 160 shots on target. The 25 year old could certainly be a great addition to the squad and offer alot of goals. Giroud is an integral part of the French National team as well and is now in Poland for Euro 2012 and has already scored a goal in a friendly he played for France in the build up to The Euros.
However the deal may take time to go through so we have to wait and watch by for more news.
Until next time, KTBFFH!
Tweet
!function(d,s,id){var js,fjs=d.getElementsByTagName(s)[0];if(!d.getElementById(id)){js=d.createElement(s);js.id=id;js.src="//platform.twitter.com/widgets.js";fjs.parentNode.insertBefore(js,fjs);}}(document,"script","twitter-wjs");
Follow @CFC360Official
!function(d,s,id){var js,fjs=d.getElementsByTagName(s)[0];if(!d.getElementById(id)){js=d.createElement(s);js.id=id;js.src="//platform.twitter.com/widgets.js";fjs.parentNode.insertBefore(js,fjs);}}(document,"script","twitter-wjs");
(function(d){ var js, id = 'facebook-jssdk'; if (d.getElementById(id)) {return;} js = d.createElement('script'); js.id = id; js.async = true; js.src = "//connect.facebook.net/en_US/all.js#xfbml=1"; d.getElementsByTagName('head')[0].appendChild(js);}(document));